For the Tanzania Safari Guides, A good travel guide doesn't replace the advice and assistance from one of our Africa Safari Experts, but it does equip you to be an active and informed decision-maker in planning your Tanzania safari. In this guide, we focus on the tips and insights that will help you make the most of your time and money.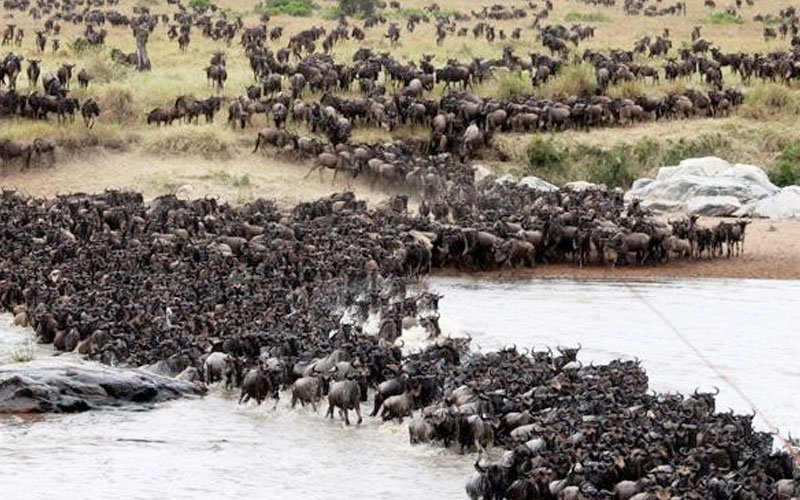 Location: Where is Tanzania?
Tanzania is the second largest country in East Africa and one of the continent's stalwart safari destinations. It lies on the idyllic Indian Ocean coast and shares borders with other incredible safari destinations like Kenya, Uganda, Rwanda, Zambia, Malawi, and Mozambique
Top Experiences in Tanzania
1.Excellent Year-round Game Viewing
Tanzania is the home to a great diversity of wildlife, fascinating cultures, and natural, scenic beauty. It's a dream destination from the classic, sweeping savannah of the Serengeti to the flamingo-lined shores of Lake Manyara, world wonder Ngorongoro Crater, and Mount Kilimanjaro (Africa's highest mountain). It also offers bucket-list experiences that like chimpanzee trekking in the rainforests of Mahale and Gombe, and game viewing in the far-flung wildernesses of Katavi, Ruaha and Nyerere National Park (Selous).
Tanzania's best wildlife safari destinations are:
Ngorongoro Crater        
Best place in Tanzania to see the Big 5. Incredible cliff-top lodges
Tarangire National Park              
See huge numbers of elephants, buffalo, and giraffes (June to October), Fantastic bird watching – over 550 species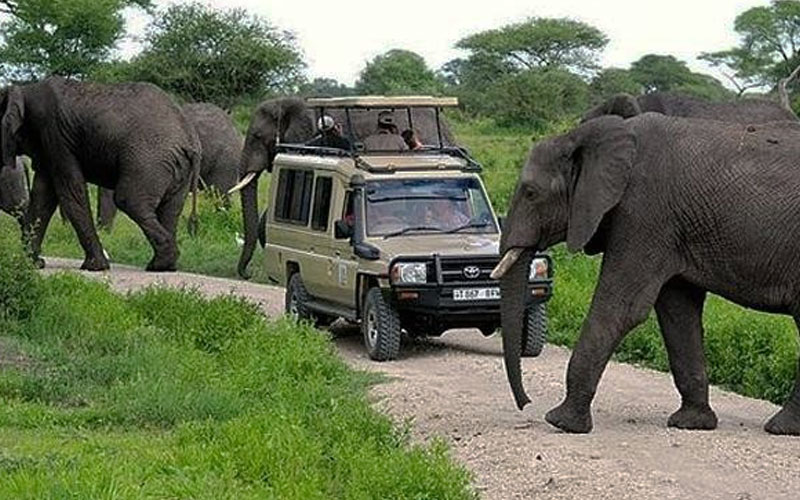 Lake Manyara National Park      
Boat safaris
Tanzania Safari Guides,   Excellent for bird watching, and tree-climbing lions
Ruaha National Park                    
Undiscovered and off the beaten path, See the biggest elephant herds in East Africa. Superb predator sightings, especially wild dog
Nyerere National Park (Selous) 
Remote, raw and phenomenally wild, See animals in very large numbers – elephant, buffalo, hippo and giraffe
Home to rare wild dog
Mahale Mountains National Park            
Trek for chimpanzee in remote mountains
Sunset boat cruises on Lake Tanganyika
Serengeti National Park
Witness the Wildebeest Migration
High density of big game like elephant, buffalo, lion, leopard and giraffe. It's worth noting that Tanzania combines beautifully with other safari destinations in East Africa like Kenya (home to the Masai Mara), and Uganda and Rwanda (exhilarating gorilla trekking adventures).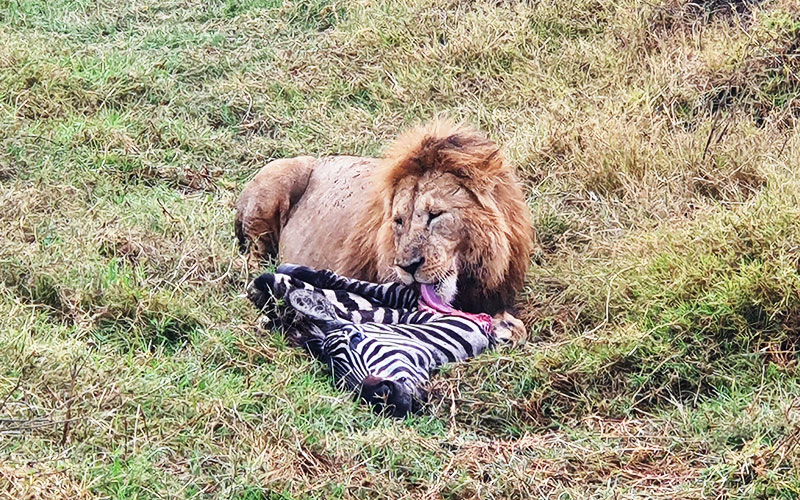 2.The Wildebeest Migration
Without a doubt, Tanzania's greatest wildlife attraction is the annual Wildebeest Migration, which sees almost two million wildebeest and zebra follow seasonal rains across the Serengeti-Mara Ecosystem each year. Tanzania hosts the lion's share of the Migration – two main events take place in the Serengeti:
The mass calving season when almost a quarter of a million babies are born in the southern Serengeti.
The dramatic Grumeti River crossings.
If witnessing the Migration is on your bucket list, then knowing when to go is all-important.
3.Bush-and-Beach Holiday
Tanzania offers superb safari-and-beach combinations, thanks to its long tropical coastline and coral-fringed islands. You can easily fly from a safari camp after breakfast and be on a powder-soft beach in time for sunset cocktails.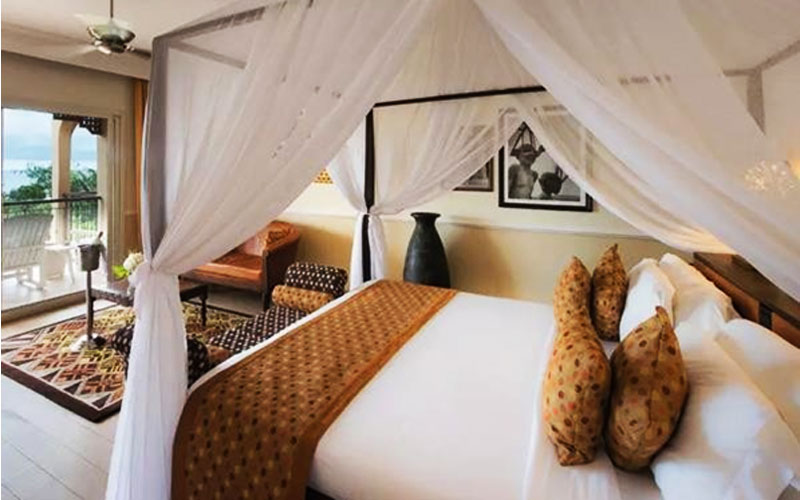 Tanzania's top tropical islands are:
Zanzibar – one of the world's most romantic honeymoon destinations.
Mnemba Island – a private island holiday paradise.
Pemba Island – among the world's best diving sites.
Mafia Island – swim with migrating whale sharks (about October to April).
 The Best Time to Go to Tanzania
Deciding when to visit Tanzania depends entirely on what it is that you want to experience.
Peak game viewing in Tanzania is in the dry winter season (about June to October). This is the ideal time to explore the Serengeti, Ngorogoro Crater and Lake Manyara because game is concentrated around water sources. The Wildebeest Migration River crossings also take place between July and October. If you'd prefer to avoid high season crowds, we recommend combining Ruaha and Nyerere (Selous) with a beach break on the coast or heading to Lake Victoria to combine chimp trekking in Mahale and Gombe with game viewing in the Katavi.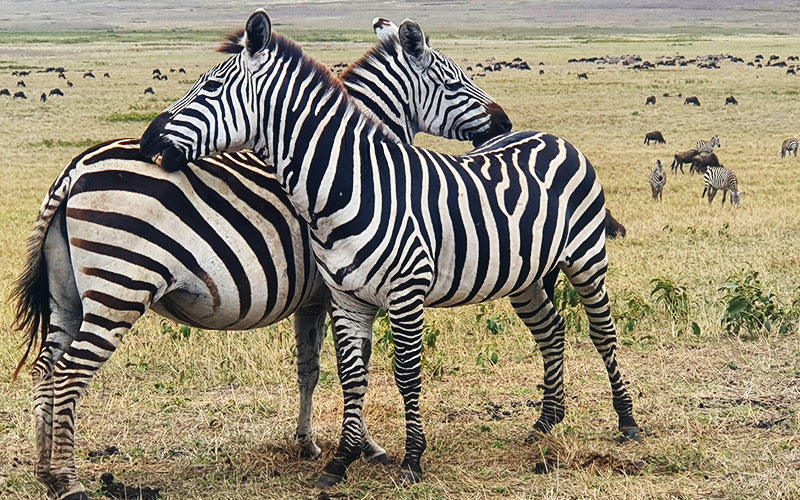 During low or Green Season (about November to March), there are baby animals everywhere, the days are deliciously hot, the dust is settled by afternoon thundershowers and, best of all, you'll enjoy the very best value for money and crowd-free game viewing. Game viewing is still excellent after the short rains in November but, for the best value, travel before 15 December to avoid the Christmas crowds (and prices!).
 For keen photographers, this quiet period offers very special advantages: expect lush green landscapes rather than the dull browns of winter; dramatic cloudy skies rather than winter's endless pale blue skies; and much more relaxed game viewing conditions, which means more time to get that winning shot.
The best time to summit Kilimanjaro is between July and October or between January and March – which makes it easy to combine a mountain trek with both game viewing and relaxing on a tropical island.
Combine your big game safari with Tanzania's islands between August and October. We don't recommend the coast or islands during the long rains from March to May when it's very wet and humid.
 Budget: What Does a Tanzania Safari Cost?
It's always tricky to give exact costs for a Tanzania safari, as there are variables that influence costs:
The time of year you travel.
The level of comfort you prefer at accommodations.
Whether you drive or fly between destinations.
Extra activities – like hot-air ballooning, spa treatments and cultural tours – that you'd like to add on.
At Hazzes Adventure, we don't sell one-size-fits-all safari packages. We prefer tailor- making safari itineraries that match your unique travel wishes and budget. That being said, here are some ballpark figures for a Tanzania safari, with transfers and accommodation included on a price-per-person-per-night (PPPN) basis: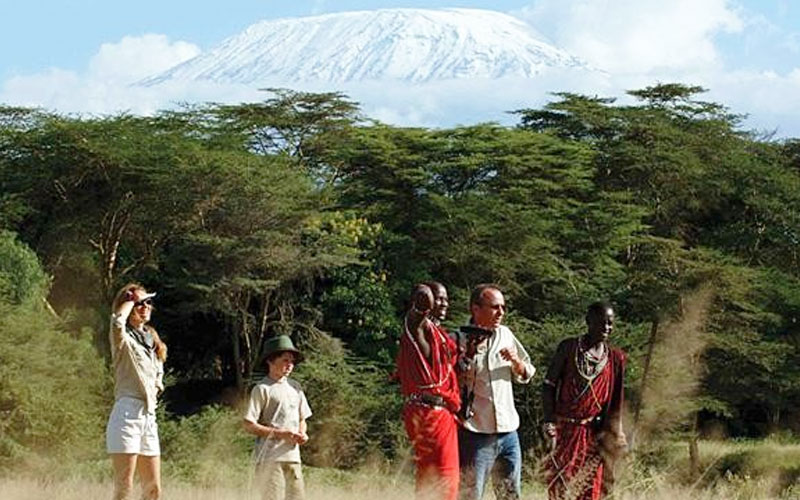 4-Star Comfort  4-Star Luxury                  5-Star Luxury
Low       High      Low       High      Low       High
$500 – $675       $550 – $725       $800 – $1,200   $950 – $1,350   $1,250              $1,850
Note: the above amounts are guidelines only. If you're considering a Tanzania safari, get in touch with one of our Africa Safari Experts for accurate costs that match your personal needs and travel wishes.
Why We Love Tanzania
It's easy to fall in love with Tanzania's rich cultures, big game attractions and natural beauty. As safari experts, what we value most about this country is the old-school service, the authentic safari style and the level of luxury you'll experience here. Not to mention the incredible game viewing in Tanzania's heavyweights like the Serengeti!
Tanzania – Where to go
Top reasons to visit:
Scenery
Beaches
Wildlife and Safari
Wildebeest Migration
Private concessions and conservancies
Hot air ballooning
Mobile Camping
Cultural interaction