Want to experience the "Wild Africa" in an authentic way? A Tanzania camping safari is for you! Tanzania Budget camping safari packages are the most pocket friendly compared to Tanzania lodge safari packages or Tanzania Luxury safari Packages. Many of our visitors choose to stay in tents in order to be close to nature and to the National Parks' beautiful landscapes. Our clients who choose this option will have their tents assembled for them each evening and collapsed again in the morning by our staff, with the tents being packed away and stored on the vehicle, for use again the following evening. Tanzania budget Camping safaris are rewarding experiences because visitors feel like they're participating in a real African adventure, but still have all the services of safari drivers, guides, and a chef to take care of all their needs. while on a camping safari you will have a chef who will be preparing delicious fresh foods for breakfast, lunch, and dinner.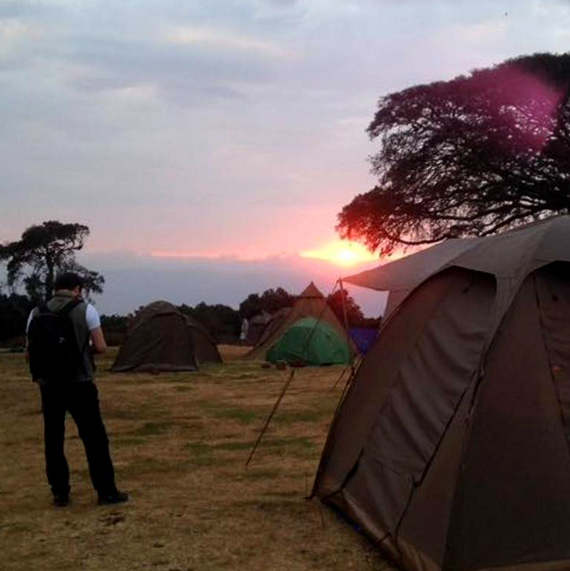 Unforgettable Camping Experiences
A camping safari in the bush of Tanzania is the quintessential private African safari experience. No need for Glamping. Just a piece of cloth between you and the African night. A quire of nocturnal birds, insects and distant roaring lions lullabies you to sleep. If you ever wanted to experience what people mean when they talk about the 'African bush', here it is. Open the zipper of your tent and feel it.
Tanzania Camping Safari is a unique way of enjoying the African safari in Tanzania. It is not only affordable but it is a great adventure to take in Africa. Imagine yourself under canvass under the African clear sky with Stars shining above you, or sitting around a campfire in the middle of nowhere in a public campsite at the center of Serengeti National Park's endless Savannah plains.