Kilimanjaro Trekking Umbwe- Route
The Kilimanjaro Umbwe trekking route is one of the shortest routes to the Southern Glaciers and the Western Breach and it's the difficult and most challenging route on Mount Kilimanjaro. The Umbwe Route is the trail for trekkers looking for a true climbing challenge. It is a quiet, seldom used path that can be very difficult, yet very rewarding at the same time. This is the route to choose if you want to test yourself on the slopes of Mount Kilimanjaro.
If you're looking for the pure adventure then Umbwe might well be a heavenly match for you. Acclimatization isn't the best in this less crowded route. Although it requires 6 days minimum, I would recommend 7 instead. Descending is down to Mweka route making it scenic rewarding
The Kilimanjaro trekking cost in this route isn't much higher, but it is slightly above the cost of someone using the Marangu route.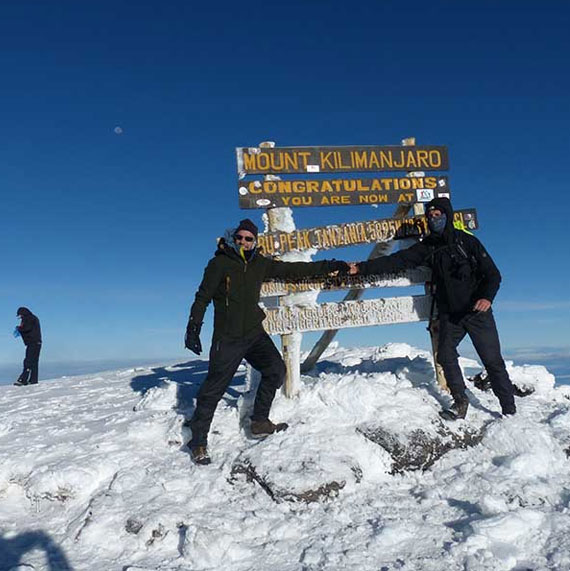 The trail ascends sharply on a forestry track which winds up the dense rain forest. The path narrows and steepens as we climb the ridge between two rivers surrounded by huge trees. Umbwe Camp is perched between trees and thick undergrowth. mountaineers may opt for the more difficult 6 day ascent along the Machame route.
This route is shortest with steepest and most directed to the Southern glaciers, Western breach and Uhuru Peak. It is probably the most attractive, technical route on Kilimanjaro. However, it is quite taxing, primarily due to the relatively fast ascent to higher altitude, but the rewards are plentiful. Very steep route best suited to experienced climbers.