3-Day Kenya Luxury Safari-Best Lodges
Safari Overview.
Experience the epitome of our exclusive 3-day Kenya Luxury safari adventure. Immerse yourself in the breathtaking beauty of Kenya's untamed wilderness while indulging in the finest accommodations and personalized service. For this extraordinary 3-day Kenya luxury safari, where nature's splendour and refined comforts merge to create an unparalleled adventure. Let us craft a Kenya Luxury Safari that surpasses your wildest expectations and leaves you with a profound connection to the wonders of Africa.
Just Click Below Day-by-Day for More information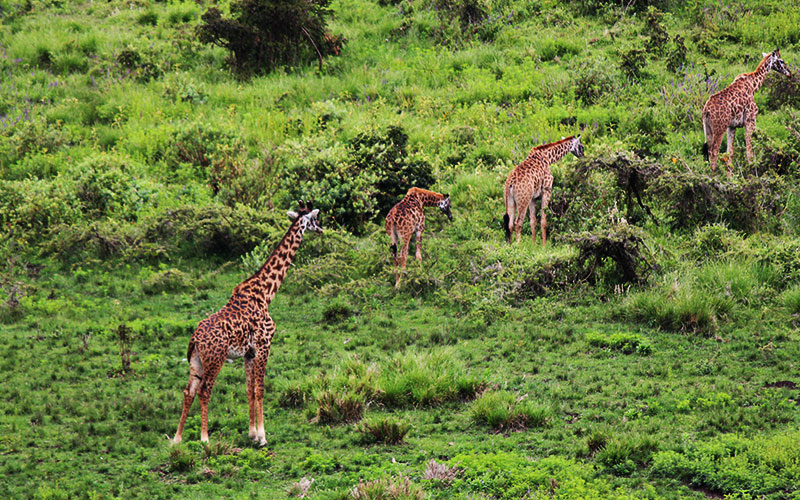 Upon your arrival at Jomo Kenyatta International Airport, our professional and courteous guide will greet you and whisk you away to your opulent lodge nestled amidst the natural splendour of the Kenyan savannah. After a refreshing welcome drink and check-in, take some time to relax and soak in the tranquil ambiance.
Later in the afternoon, embark on a thrilling game drive in a private safari vehicle accompanied by a seasoned ranger. Witness the iconic African wildlife in their natural habitat, including majestic elephants, graceful giraffes, and powerful lions. As the sun sets, return to the lodge for an exquisite dinner under the vast African sky, savouring delectable dishes prepared by our talented chefs.
Rise early to witness the magical sunrise over the Maasai Mara reserve, a moment that will forever be etched in your memory. After a delectable breakfast, set out for a full-day exploration of this world-famous game reserve. The Maasai Mara is renowned for its annual wildebeest migration, offering an awe-inspiring spectacle of nature's raw drama. During the day, you will enjoy a luxurious picnic amidst the wilderness, ensuring that you don't miss a moment of the captivating wildlife.
Today, Savor a unique experience as you set out on a guided bush walk, accompanied by an expert naturalist. Discover the smaller marvels of the bush, from colourful birds to intricate flora, and learn about the delicate ecosystems that sustain life in this remarkable landscape.
After the bush walk, return to the lodge for a sumptuous breakfast before bidding farewell to the enchanting wilderness of Kenya. Our guide will transfer you back to the airport, where you can depart with cherished memories of an unforgettable luxury safari experience.
This marks the END of our safari
Park fees
All activities
All accommodation
A professional driver/guide
All transportation
All Taxes/VAT
Roundtrip airport transfer
Meals
Drinking water
International flight.
Additional accommodation before and at the end of the tour
Tipping guideline US$10.00 pp per day
Personal items (eg. Souvenirs, travel insurance, visa fees, etc.)
Government imposed increase of taxes and/or park fees
Some meals
optional Extra tour eg Hot Air Balloons.