Kilimanjaro Marangu Route
The Marangu route, also known as the "Coca-Cola" route, is the oldest, most well established route on Kilimanjaro. This is the only route which offers sleeping huts in dormitory style accommodations in lieu of camping. There are 60 bunk beds each at Mandara and Kibo Huts, and 120 bunk beds at Horombo Hut. Guests are supplied with mattresses and pillows, but sleeping bags are still required. The huts have communal dining halls and basic washrooms, ranging from flushing toilets and running water at the lower huts to long drop toilets and buckets of water at Kibo Hut.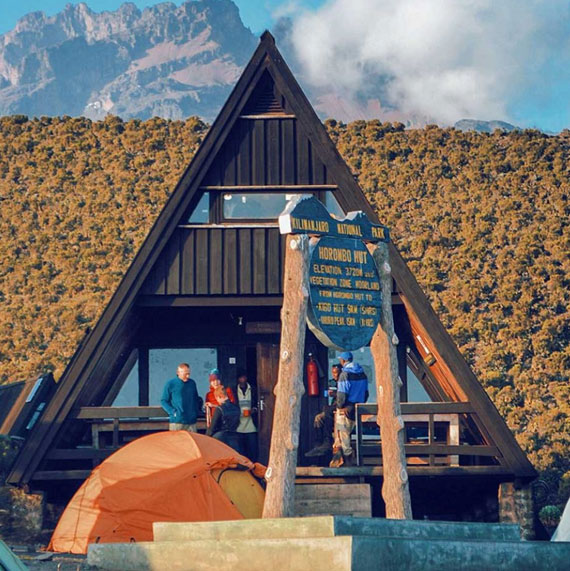 Most prefered route to the summit
Many favor Marangu because it is considered to be the easiest path on the mountain, given its gradual slope and direct path. However the short time frame of the route makes altitude acclimatization fairly difficult. The route approaches Mount Kilimanjaro from the southeast. Marangu is unfortunately less scenic than the other routes because the ascent and descent are along the same path. It is also the most crowded route for that reason.
One of the more interesting aspects of the Marangu Route is that it is the only route up Mount Kilimanjaro that doesn't allow camping, so instead of sleeping in tents, trekkers stay in permanent huts instead.
These dormitory-style shelters provide extra protection from the wind and rain, which makes this route a popular one for travelers climbing during the rainy season, which comes in April and May.