Kilimanjaro Trekking Machame- Route
The Kilimanjaro Machame Trekking route is nicknamed the 'Whiskey Route' as it is considered more difficult than the 'Coca Cola Route', the nickname for the Marangu route. In reality, it is not more technically difficult, but is longer and in places steeper. The longer distance and the opportunity to 'walk high, sleep low' offer much better acclimatisation and as a result a very high success rate.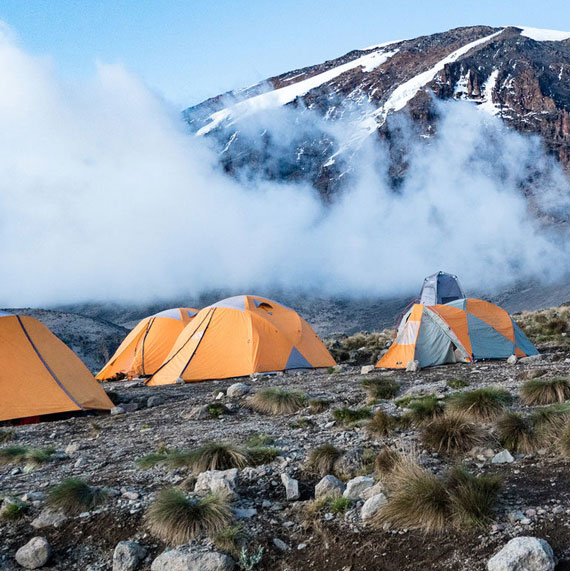 The Machame route is a good seven day hike for those who have not trekked much at high altitudes, with an effective extra day's acclimatisation, giving a better success rate. Experienced and already acclimatised mountaineers may opt for the more difficult 6 day ascent along the Machame route.
The Machame Route is approximately 62 km/ 37 miles from gate to gate. It is designed for physically fit people with some hiking experience, but plenty of first-time trekkers use the route as well and do just fine. It is rated as one of Kilimanjaro's better routes and thus is recommended. It is certainly a better choice than the typical tourist's route – Marangu.